where can I buy livestock wire netting
DingZhou LiangYou Metal Products Co.,Ltd,we are livestock wire netting suppliers from china.We follow the policy of Quality First and Customer Oriented and have established close business relationship with many customers in the world on the basis of mutual benefit and friendly collaboration. Welcome to contact us.
We design and supply gabion mesh made of heavy hexagonal wire nettings, the diameter thickness
depends on the mesh size, the dia. Is between 2.0mm to 4.0mm if the material is zinc coated,while
the dia. will be 3.0mm to 4.5mm if the material is PVC coated wire, the selvage wire dia. Usually is
one gauge thicker than the body wire dia.Custom orders available.
The finishes can be hot-dipped galvanized, galvanized aluminum alloy or PVC coated, etc
Available size: 2x1x1m, 3x1x1m, 4x1x1m, 5x1x1m, 6x1x1m, 3x1.5x1m, 4x2x1m, 5x2x1m, 2x1x0.5m,
3x1x0.5m, 4x1x0.5m, 5x1x0.5m, 6x1x0.5m, 3x1.5x0.5m, 4x2x0.5m, 5x2x0.5m,etc.and the wire Dia.
And the size can also be customized according to the customer's requirements.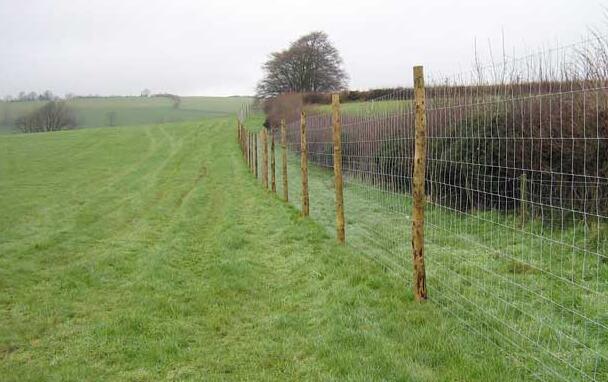 Application
Reinforcement of plaster, screed;
Reinforcement surface for laying ceramic tiles;
Reinforcement plates facade insulation in heavy plaster systems (galvanized);
Production of gabions;
Mesh for chicken coop, enclosures for birds and animals;
For rabbits wire netting;
As garden fencing support for climbing plants;
Protection of trees, plants and crops;
Light fittings for sculptural works;
For protection against rockfall, strengthening the hillsides and riverbanks.
Hexagonal wire mesh is also known by the name of chicken mesh.Hexagonal wire netting is manufactured in galvanized iron and galvanized iron drawn wire It is extensively used in building as reinforcement of the roof and floor,light.fencing for poultry farms,birds cages.tennis courts and fish garden,and children playground.