custom small diameter coil metal wire
If you want to know where to offer custom small diameter coil metal wire service, you can pay more attention to DingZhou LiangYou Metal Products Co.,Ltd. Our company was founded in 1996,which is a large producing enterprise, which engaged in manufacturing, new product development, domestic and international trade as well.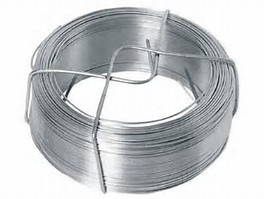 Description:
1. Material: Low carbon steel wire,Q195, Q235, SAE1006, SAE1008, SAE1010, etc.
2. Standard wire gauge: Our factory can produce wire gauge from BWG6 to BWG36
3. Type: Electro galvanized wireor Hot dipped galvanized wire.
4. Zinc coating: 8-25g/sqm for Electro Galvanized Wire; 60g - 300g/sqm for Hot Dipped Galvanized Wire
5. Application: This kind of wire is extensively used in construction,handicrafts,woven wire mesh,express way fencing mesh,packaging of products and other daily uses.
If you are interested in our small diameter coil metal wire, please contact us. We always look forward to working with you!