Galvanized Iron Wire
Galvanized Iron Wire is made by Q195 low carbon steel wire . Main process is wire drawing , achid washing , rust removing , annealing , zinc coaing , coiling and packing. Mainly used in construction , handocraft , woven wire mesh , express way fencing mesh , packaging of products and other daily uses.

Specifications
1.
Mateiral: Q195 Low Carbon Steel Wire
2.
Zinc coating: 40-230g/m2
3.
Tensile strength: 430--470N
4.
Elongation: 10%
5.
Coil weight: 100kg 500kg
Features
1.
Excellent flexibility and softness
2.
Suitable usage : Net making , winding , baling , hanging and so on .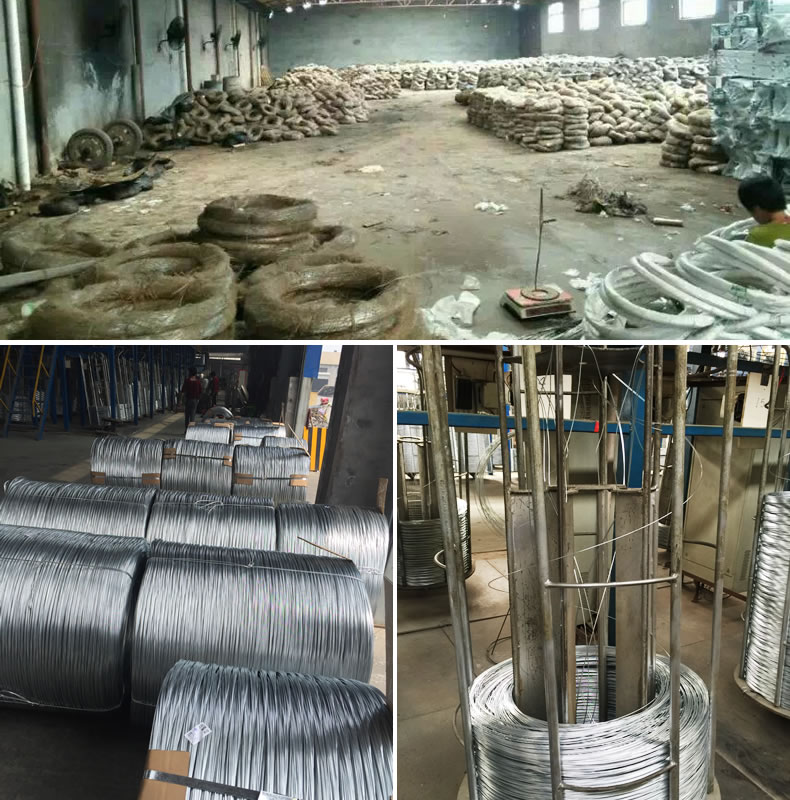 Galvanized Iron Wire with best price
1.
Material: Electro galvanized iron wire is made with choice mild steel wire rod, through wire drawing, wire galvanizing and other processes.
2.
Specification details:
Size range: BWG 8-BWG 22.
Zinc coat: 10-25g/m ² , or can be customised.
Tensile strength: 350-1000N/mm2
Elongation: 10%
3.
Characteristic: Electro galvanized iron wire has the characteristics of thick zinc coating, good corrosion resistance, firm zinc coating, etc.
4.
Applications: It's mainly used in construction, express way fencing, binding of flowers and wire mesh weaving.
5.
Packing: 1-1000kgs/coil, coil with plastic cloth inside and hessian outside or weave outside.
Customised packing is also available.
Previous:No more!!
Next:No more!!