PVC coated gi iron wire suppliers china
DingZhou LiangYou Metal Products Co.,Ltd.is one of the professional PVC coated gi iron wire suppliers china. PVC coated gi iron wire is manufactured with quality iron wire. PVC is the most popular plastic for coating wires, as it is relatively low in cost, resilient, fire retardant and possesses good insulating properties.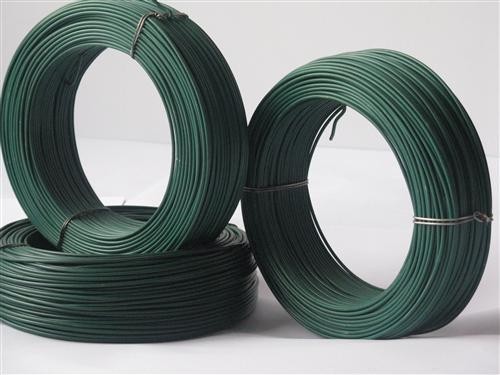 The most popular use for PVC coated gi iron wire is in the construction of woven or welded fence for industrial security fences, freeways and tennis courts, such as chain link mesh, loops, garden, guard rail etc. It is also used in other applications such as coat hangers, wire tie, and handles.
Common colors available for PVC coated wire are green and black. Other colors also available on request.We guarantee better quality, reasonable price and prompt delivery. We believe that well-established reputation is the most important base for a good enterprise. We never sacrifice quality at lower price.
If you are interested in our products, please contact us. We are always looking forward to working with you!